Congratulations to all of our graduate students on another successful year! We would especially like to congratulate students Jade Katinas, Patrick Laughlin, and Boyoon Yang for their exceptional performances this year in the classroom, in the lab, and at conferences.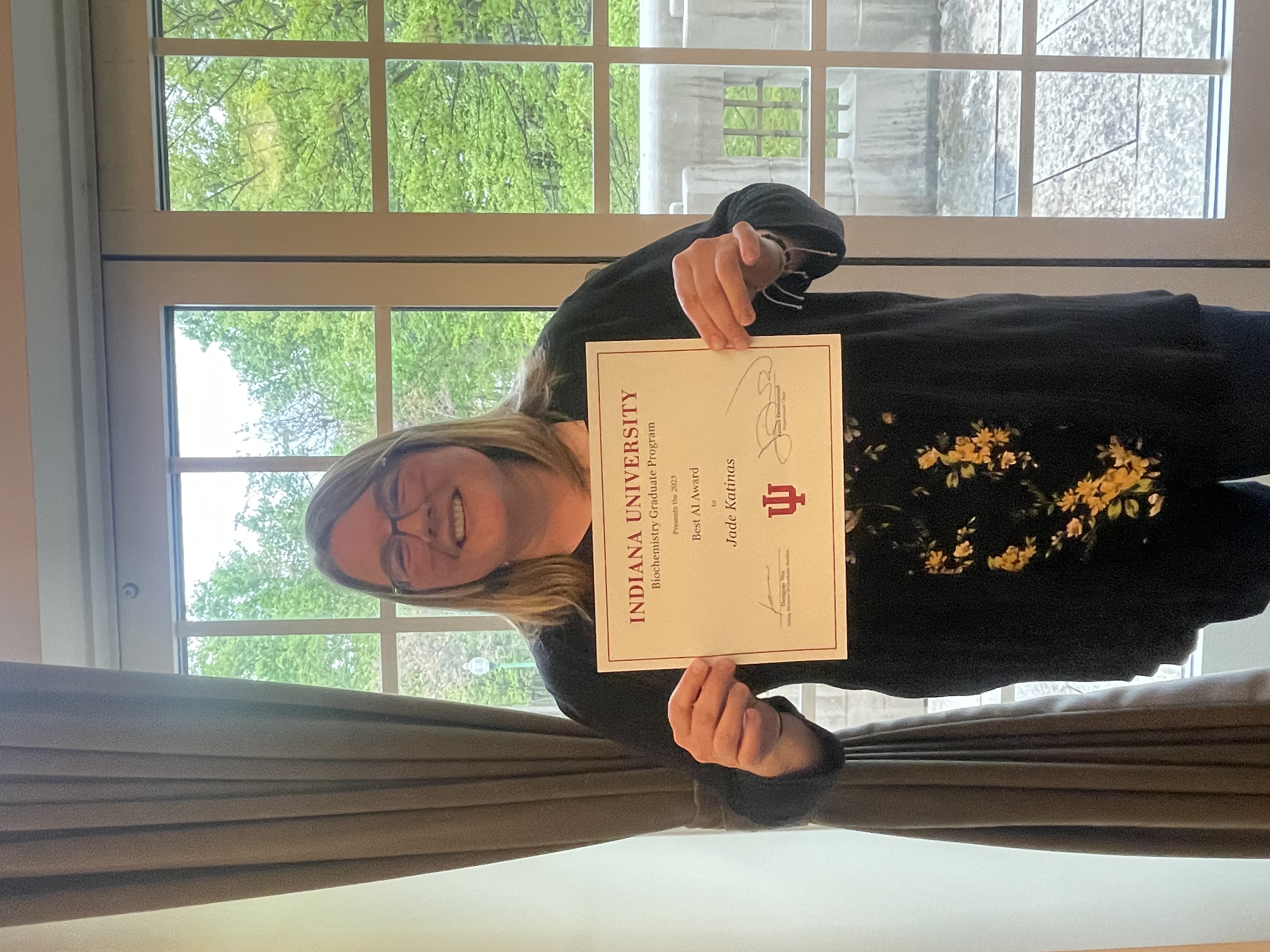 Jade Katinas won the "Best AI Award" for her fantastic work as an associate instructor in CHEM-X325. Her passion for teaching the material and her dedication to the ASURE mission were invaluable assets for the class's success. Congratulations Jade!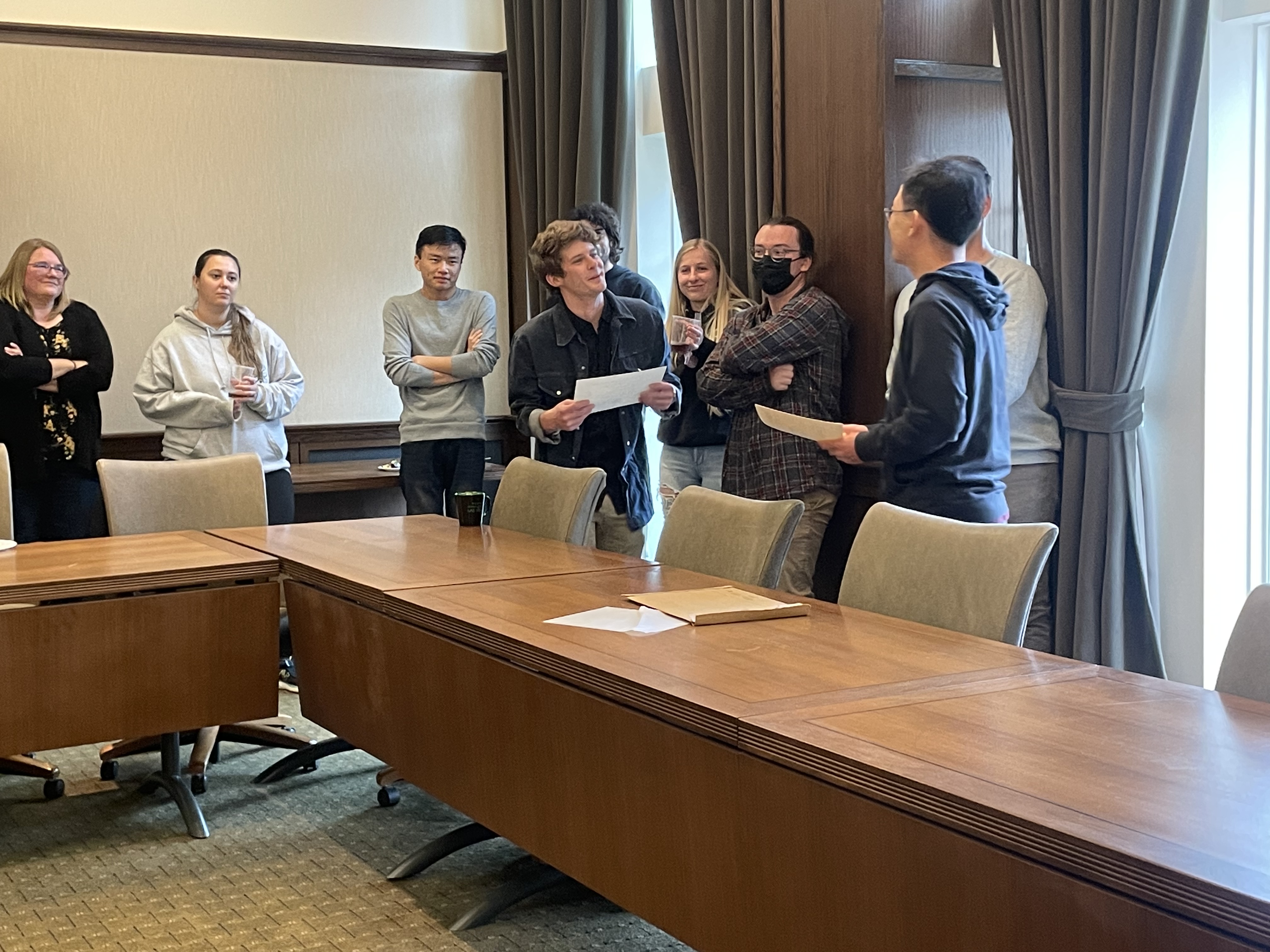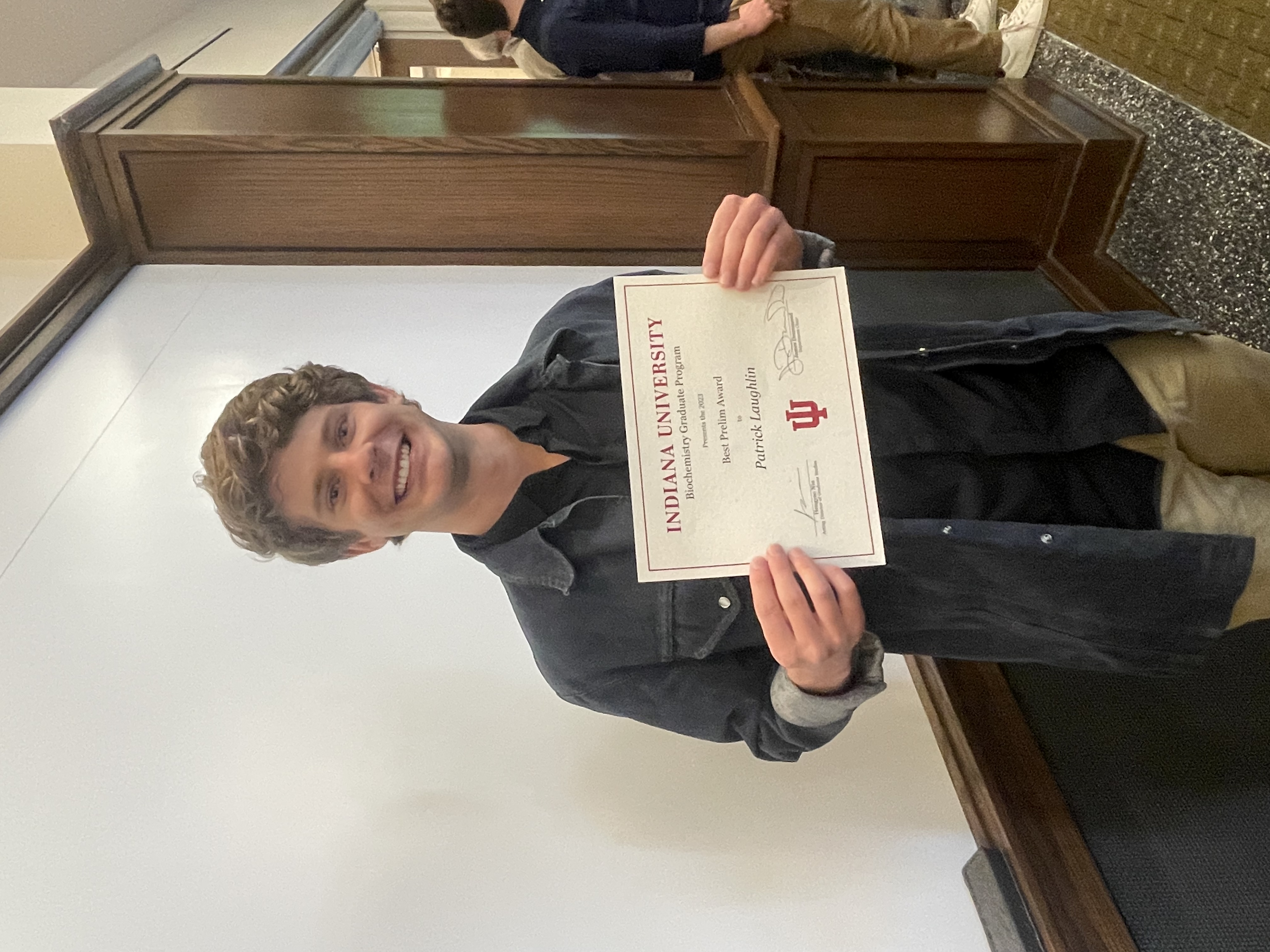 Patrick Laughlin won the "Best Prelim Award" for his outstanding performance during his preliminary exam. His prelim titled "Sabotage of icosahedral and non-icosahedral virus assembly as an antiviral strategy" was incredibly impressive to the Prelim Committee, and we look forward to seeing his research as he moves into formal candidacy. Congratulations Patrick!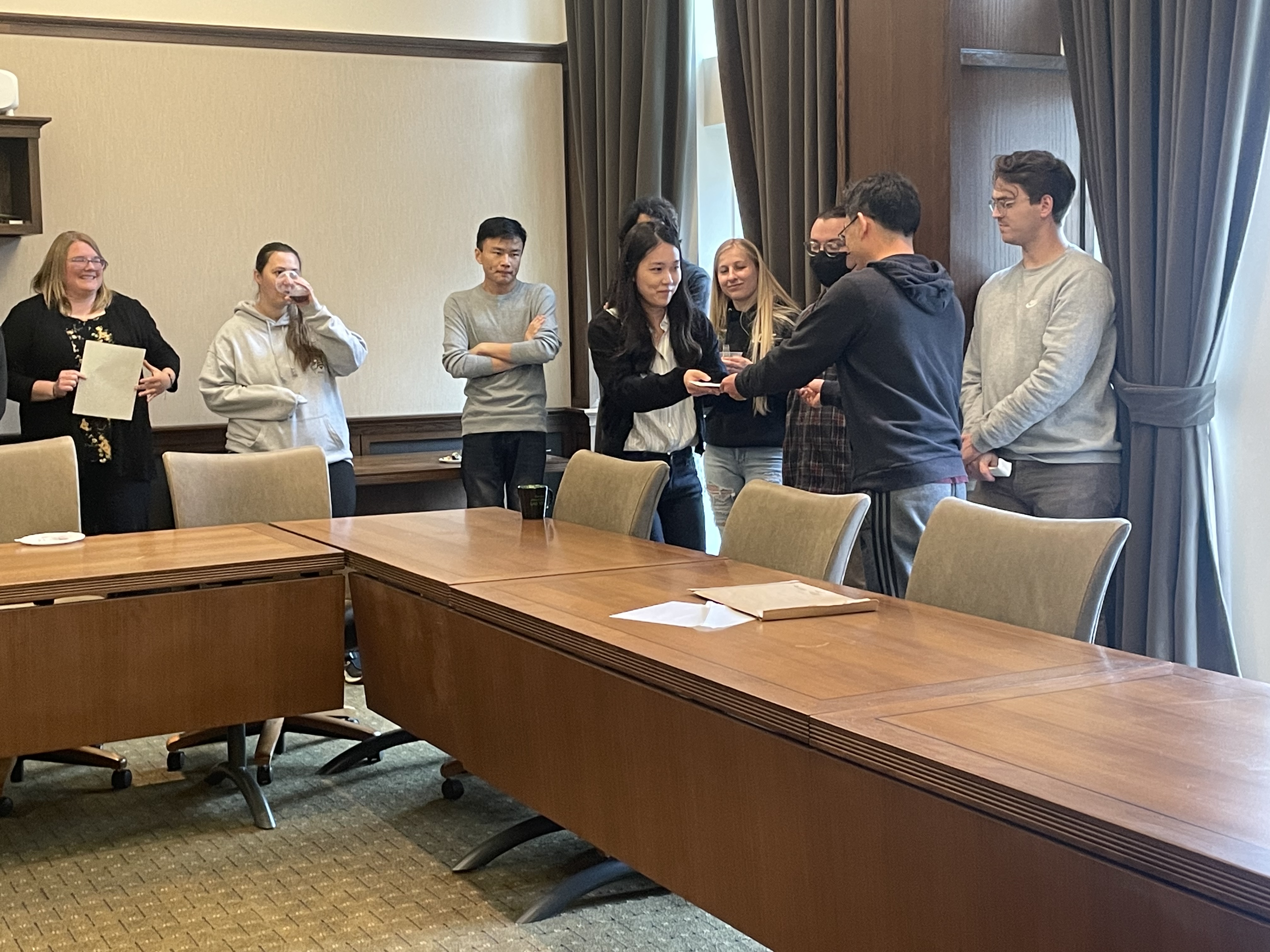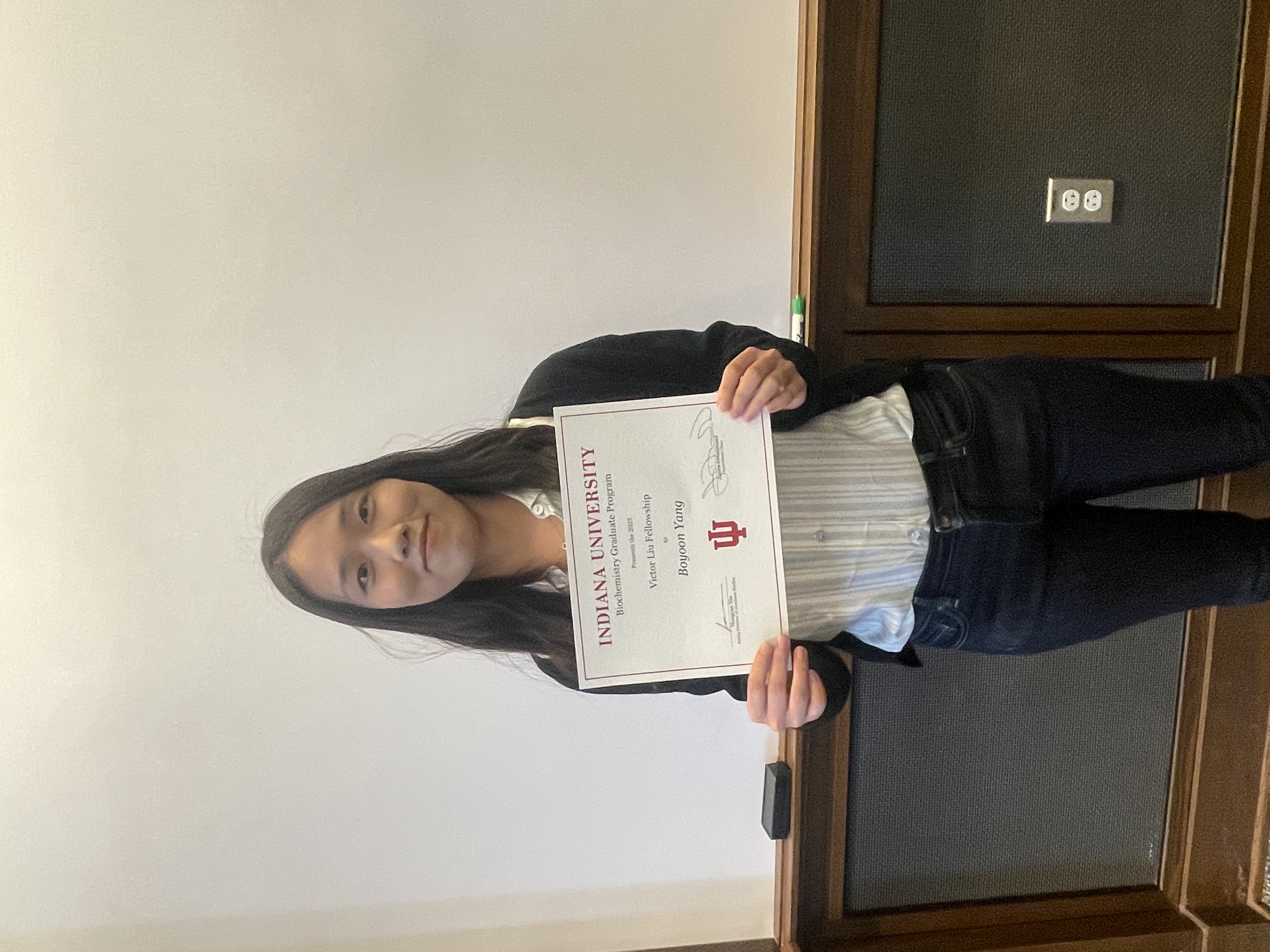 Boyoon Yang was awarded the Victor Liu Fellowship in recognition of her exemplary work in the lab, her wonderful teamwork with her lab mates, and her stellar performance at the 2023 RNA Editing Research Seminar. We know she has a bright future ahead of her. Congratulations Boyoon!